We've been making apparel and gear for riders since 1912. We know what works. On the road, and on a t-shirt. We build things with the kind of quality that can turn a leather jacket into a family heirloom. From functional gear like rain suits and helmets, to mechanics' work shirts, to modern riding jackets, to apparel that lets you roll with some harley when you're off your bike, we've got you covered.
Your Harley-Davidson® dealer is the place to find it. Stop in and smell the leather. See what feels right to you.
MOTORCLOTHES
® online
Shop the Harley-Davidson® genuine collection online now.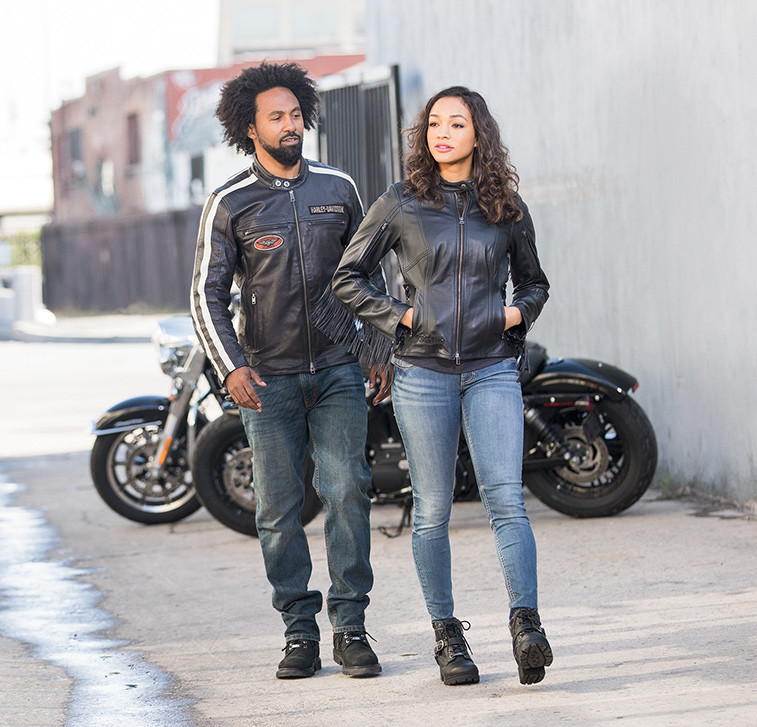 Dealer MOTORCLOTHES® 
specials
At both of our locations, Beaver Valley Pike, and Tanger Outlets offer specials unique to their location. View all specials below.
beaver valley pike motorclothes
®
308 Beaver Valley Pike, Willow Street, PA
SPECIALS
Father's Day Specials
15% Off Men's Jeans
Dealer T-shirts
Buy 1 T-shirt get 20% off the 2nd one
Valid June 1-16th, 2019
15% off
Men & Women Mesh Jackets 

15% off
Tin Signs and H-D Ballcaps
Valid June 1-30, 2019
tanger outlet motorclothes®
311 Stanley K. Tanger Blvd. Suite 1130
Lancaster, PA
Specials
the motorclothes®
team
At Lancaster Harley-Davidson, the Motorclothes® Team takes customer service seriously and are here to help.
LOOKING FOR SOMETHING SPECIFIC? GET IN TOUCH